The Red Hook Crit is the pre-eminent unsanctioned fixed gear bike race in the world.
The event was first run in 2007 as birthday celebration for organizer David Trimble and it still has that party sprit at its core. It's like a huge family reunion. Messengers, track riders, and street racers from more than forty different countries come to Brooklyn, NY  in an epic contest of  speed, skill, and courage. But what makes the Red Hook Crit  really stand apart is the warm, fun loving spirit of camaraderie, respect and affection that permeates the event. This is a bike race for people who love bikes.
Two years ago I registered for The Red Hook Crit but backed out at the last minute when the weather turned foul. I've regretted that decision ever since. So when I managed to secure a spot at this year's event I was determined not to miss out for a second time.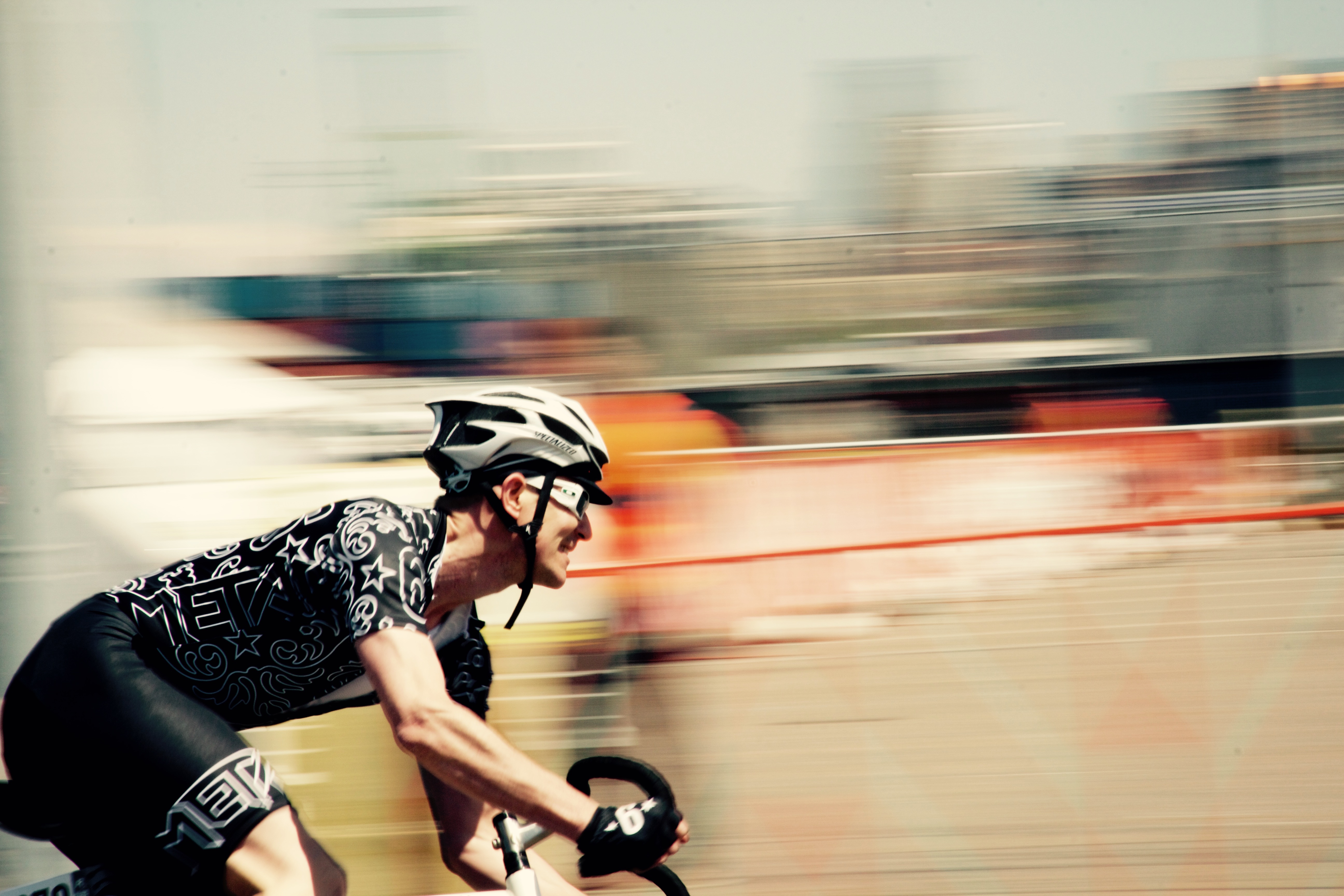 Here's how it played out.
Some 262 entrants in the men's race  competed for 90 odd places in the final event.
The riders were divided into six qualifying groups of around 40 competitors. Each qualifying group would have ten minutes to pre-ride the course and then a further fifteen minutes to post their fastest qualifying lap. The fastest 85 riders would proceed directly to the final, while riders 86-150 would duke it out  in the last chance race with the top ten in that race going through to the final.
The course itself promised to be extremely challenging. The start / finish gave onto a straightaway and then a slow left hander followed by a series of three hairpins the  first of which seemed impossibly tight. The hairpins led back to a straightaway and then a sweeping left hander that fed back to the start / finish.
I chose a gearing of 46/14 which works out as 88.7 inches. Big enough to sprint on along the straights while still easy enough to control the bike going into the slower sections. Warming up on the rollers it felt like I might have opted for too easy a set up – especially when I heard that other riders were on 90 inches or more. In the end it was about right.
The first hairpin proved decisive. I really struggled to get the right line and entry speed here. Take the corner to slowly and I would lose too much time and have to expend huge amounts of energy getting the bike back up to speed. Come at it too fast and I would either over shoot the exit and end up in the barrier or lose traction and hit the deck.
This is what racing at the Red Hook Crit is all about – that delicate balance between judgment and courage. How fast do you dare to go?
The video link above was taken by Tristan Uhl and posted to Instagram. It shows what happened when things went bad on that hairpin. It ain't pretty.
As soon as the neutral period was over I put in a hot lap. At the hairpin I went for an outside / inside / outside line, narrowly missed a set of cones at the apex, nearly collided with another rider but somehow managed to stay upright. I gunned it on the straights to make up the lost time and clocked in at 1minute 41secs.
I took a few laps to recover and then went at it again.
This time I made it through the chicanes more elegantly but as I neared the final bend the rider in front of me over cooked the turn, clipped the wheel of another rider  and went head over heels into the crowd.  I heard that awful sound of carbon, flesh and spandex meeting black top at 30 mph. I lost a few seconds taking evasive action.
It seemed for a while that my time might be fast enough to get me through to the finals, but as the qualifiers progressed the lap times got faster and I ended up at 186th out of 262. It was a respectable effort but nowhere near contention.
The final will probably be remembered for the freak accident involving a stalled moto pacer which, if you haven't seen it, is quite something. For my part I was just glad to be part of a legendary event and come out unscathed.
photo credit: Steve McLaughlin