Dirty Devil 2017
March 27, 2017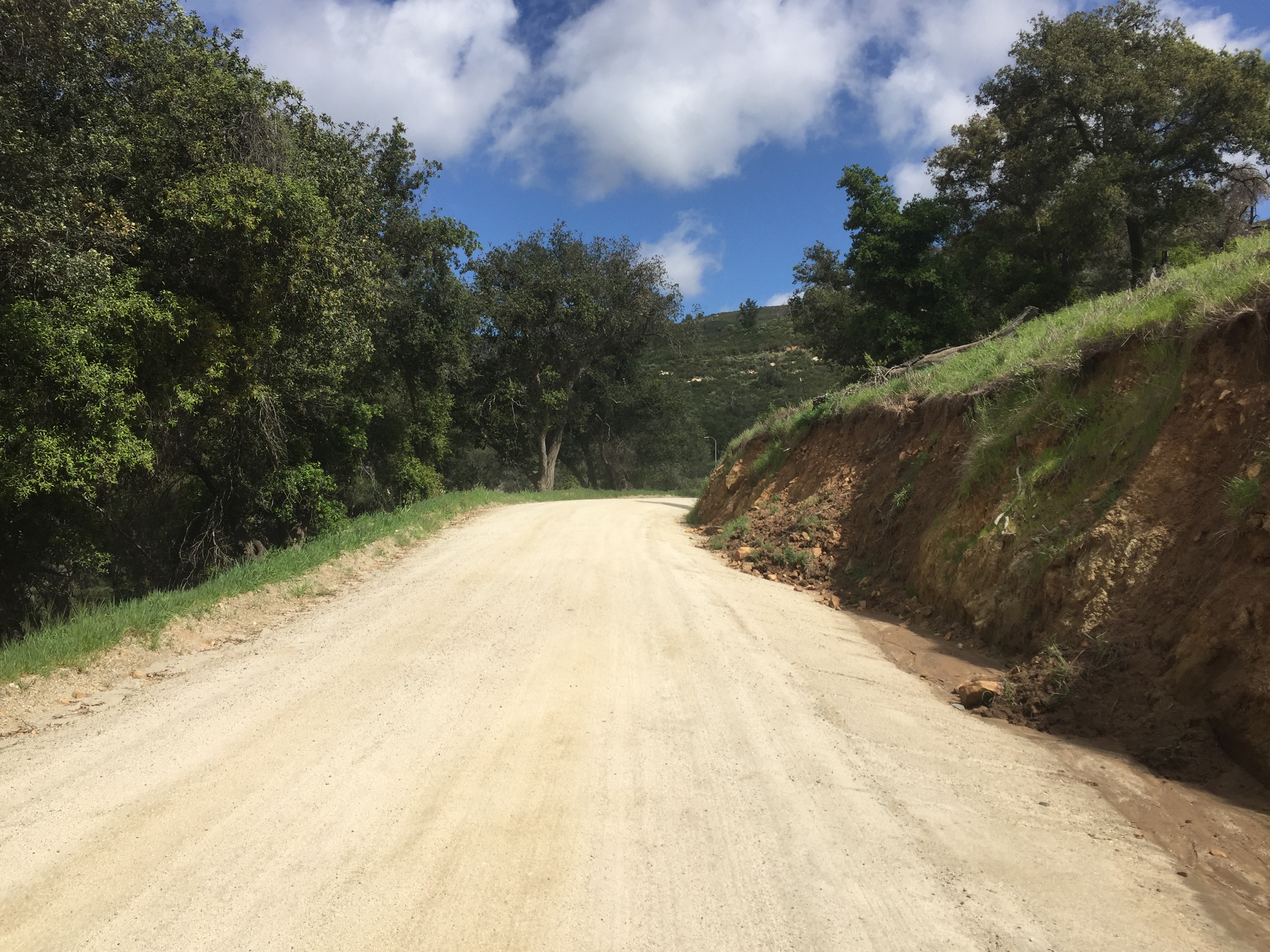 127 miles of Laguna mountains gravel and bitumen. 11,000 planned feet elevation (turned out to be 12500 feet according to my Garmin). One big day out!
Dirty Devil is a great local event here in San Diego. Nothing fancy, just a great course, well stocked rest stops and a burger and beer at the finish. The first 36 miles is pretty brutal, lots of climbing and dirt. It took me about 3 hours, at this point it feels like you are not going to finish before dark. But then you get some open roads and descending and the average speed picks up a bit thankfully.
This was the picture for much of the day, gravel going up!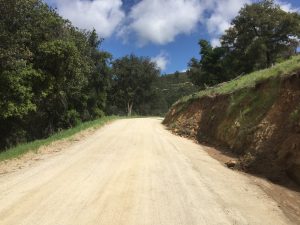 I don't know when Socal turned into New Zealand? But it's seriously green at the moment in the mountains. Some cows just before the last dirt section at 68 miles.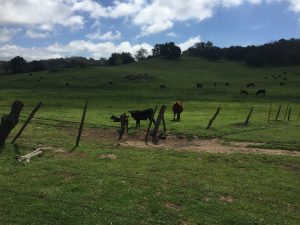 The wind picked up as we headed back up to the town of Julian at 85 miles and the subsequent maximum elevation point just outside town at about 5000 feet. Some swirling cross-winds as we looped around Lake Cuyamaca at the busiest and narrowest part of the course was unwelcome. But once around the lake starts a 30 mile section of mainly descent down to the lowest part of the route before a final climb to the finish.
Here' me at 122 miles of done. Slowly grinding up the last climb.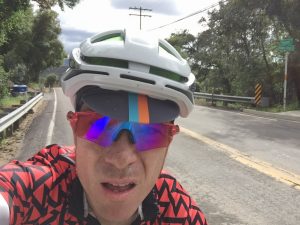 8 hours 42 minutes including stops, 15 mph average excluding stops. Only two minor mechanicals, one when my bars came loose on a big bump on the gravel (!!!!!) and another quick stop to tighten a loose bottle cage. Also a new appreciation for peanut butter and jelly sandwiches! Rest stop fuel of choice for me.