2017 Big Frog 65
May 5, 2017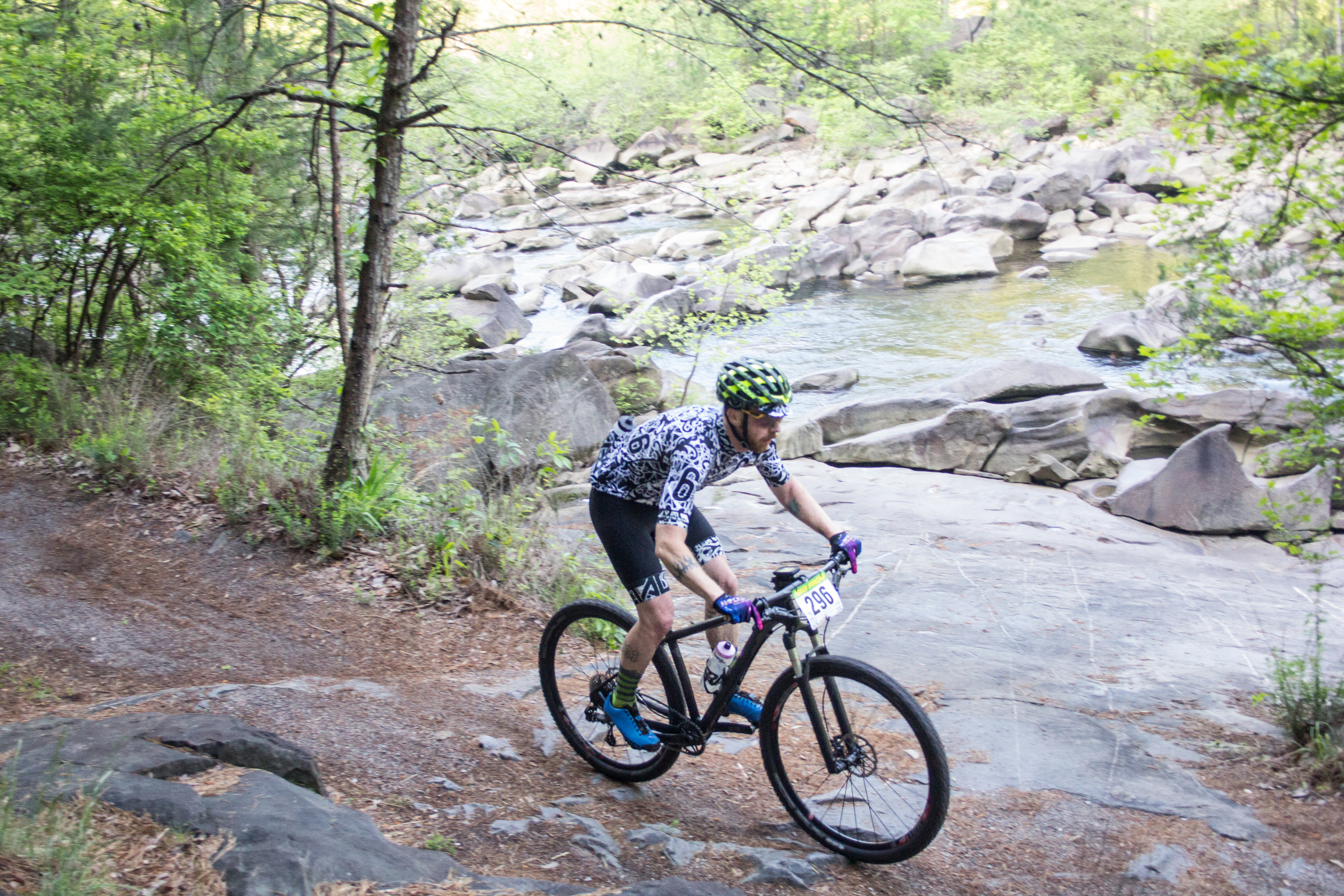 We woke up early, ready to rage. Evan, a good friend of mine from up North, had flown down the day before to race his first big race of the season, the Big Frog 65 in Copperhill, TN. Evan has been prepping for an Ironman later this year, so I trained like hell to make sure I felt good about matching his fitness. We stayed in a cabin just a few miles from the start line, and the short commute really paid off. I think we both had some pre race jitters, but as the sun came up we started to shake off the nerves and get into race mode. I love the vibe of a race in the moments before it goes off. It runs the whole gamut of emotions, people are nervous and excited and some are laughing and joking. I am one of the latter and it's nice to have someone familiar on the start line.
Anyway, the gun goes off and we're up the road. The race starts with a three mile or so paved climb, and Evan is pushing the pace hard, trying to stay ahead of the bottleneck that will surely occur once we enter the singletrack.
We get into the first 20 miles of singletrack, and the pace doesn't let up. We're motoring though the woods at a really good clip but I hardly notice because the trails are so much fun! Twisty, turny, punchy climbs, bridges, rocks, all the good stuff. The first hours go by in the blink of an eye.
After a brief stop to refill bottles, we're onto a long gravel loop that makes up the middle of the race. The climbs are long, and the descents are fast. I've said before that I don't consider myself a climber. I might take that back now, but my descending skills are downright laughable. But hey, I'm always looking to improve something.
On the return portion of gravel, Evan starts to slow down a bit. It seems the climbs and heat (and maybe a rest stop cupcake) are getting to him. We power on together, and soon find ourselves entering the last bit of the race, a "short" 12 miles of singletrack to the finish.
This section of trail was easily more technical than the first, and really takes a toll on my Yankee friend, who is rapidly going through his water. Luckily, Evan has a way of always pulling through and inexplicably putting the hammer down moments after it looked like lights out, and he played true to form again here. We cruised into the finish and took a much needed dip into the Ocoee River. It was a long, hot day in the saddle, but one I'll gladly do again, and I'm grateful to have been able to race it with a good dude that always sees the finish.