3D Dirty Devotion Derby
May 6, 2017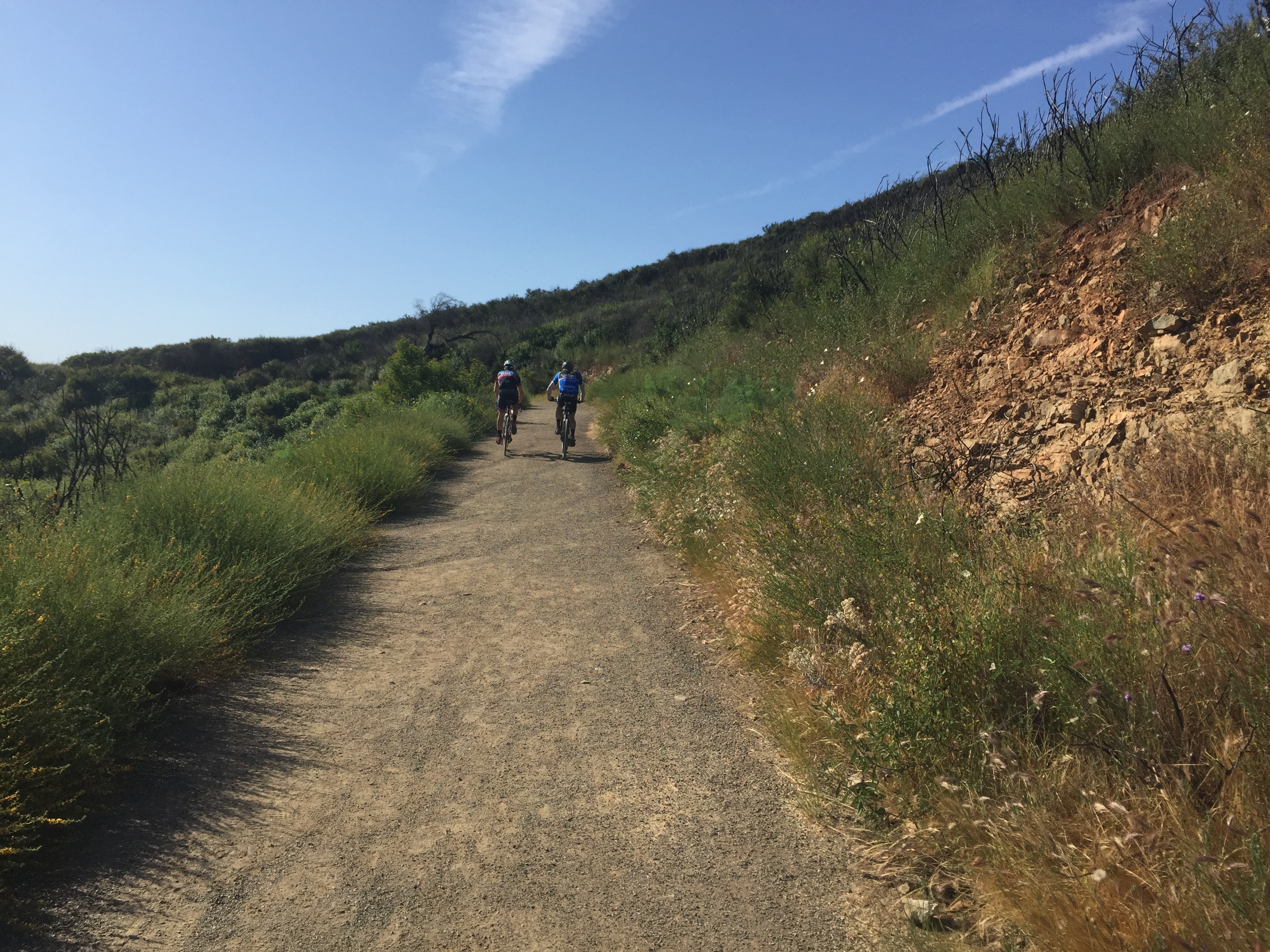 Another beautiful Southern California spring day (April 22), wildflowers still blooming and a new gravel ride on the calendar. At only 65 miles this was a shorter ride than many of the other local events. It traversed some of my local haunts and from knowledge of the route I thought it had a lot more dirt than most. I decided however to get some extra training and ride the 25 miles to the start at Rouler Brewing.
The pace was social early with the first group of about 40 riders mostly staying together until the first climb up (most of) double peak. We regrouped at the lights on San Elijo road and headed off to some more secret local tracks and roads. I overestimated the capability of 28mm slicks on dirt at about mile 15 and didn't keep the rubber side down. Whoops.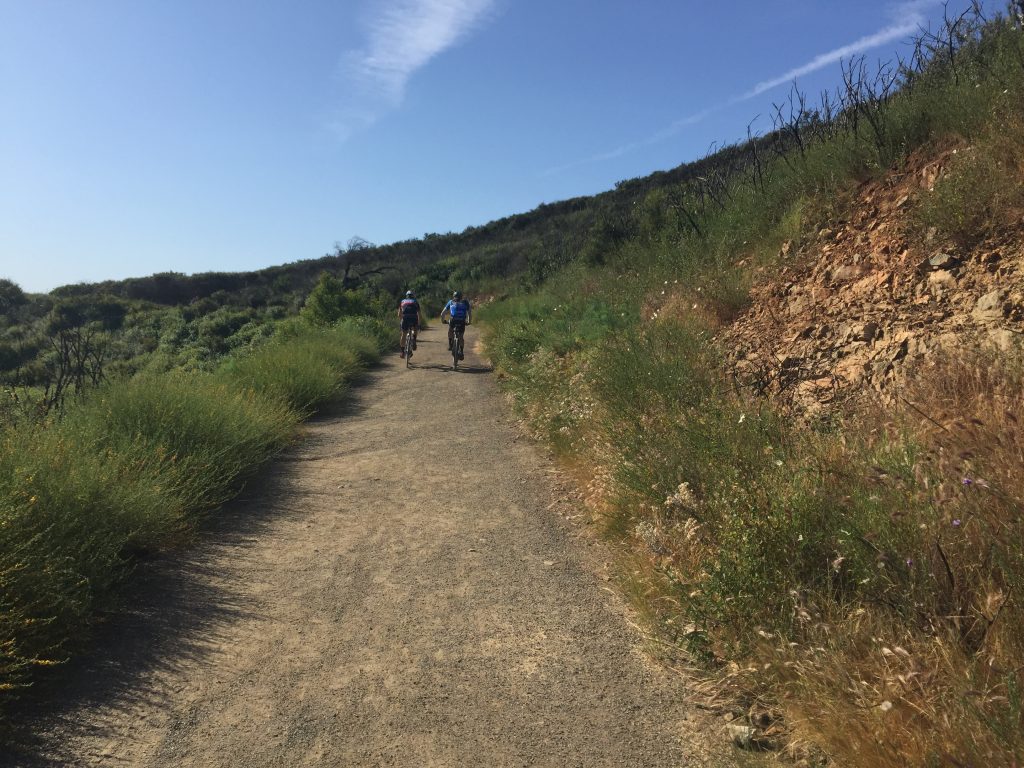 The first 22 miles to the aid station continued in a mostly social fashion with the highest excitement being a couple of horse riders taking their donkey for a walk!
After this aid station though, things got a little more challenging. This is where the course got dirt heavy! The next 20 miles were mostly dirt or hills and the average speed started to decrease and the extra miles to the start were being felt. I really wished at this point I'd put the cross tires on and not the 28mm slicks!
A lack of volunteers or miss communication meant one of the water drops was dry, but thankfully the organizer arranged an extra stop not too far later at around mile 48 as everyone was out of water. It was lucky, because then things got hard with the climbs up to the max elevation of the day at the top of Double Park (~500 meters) and the last aid station. Everyone was very happy to get here and it really filled the tank.
From here I thought it would be easy and mostly downhill… The organizers had some other ideas though. At least we got some downhill to start, it was so steep though my disc brakes almost cooked! The smell was not pretty. We then took the "scenic" route from the bottom of the hill to the brewery, finding each and every little bit of secret local trail. Some of the riders skipped back for an early beer, but those that pushed on were rewarded with the best piece of single track we rode all day!
All in all a great course and a fun day out on the bike. I hope this event grows next year and the level of organization improves. It has a lot of potential to be a really great event. Brewery finish, great trails, perfect time of year and a good fun casual vibe.