Ouch! It was hot, really hot, it was technical, the climbs were steep. The day was long, but I already want to do it again????
Due to difficulties getting the route approved with the County this year's ride was a little shorter than the organisers hoped (132 miles instead of 145 miles). I don't think any riders were upset though, with 90 degree + temperatures forescast for the inland sections of the route it was going to be a hot day.
The second bunch set off at a casual pace. Down the first descent (gravel) we encountered the remnant bottles and saddle bags of the first group. I've never seen so many items left behind!
At the bottom the first group of "Wafer" (70 mile ride) participants. All of a sudden it felt like we were in a criterium, sprinting out of turns, but it's hard to turn down the free lift early in such a long event.
The second dirt section and subsequent road climb ended the large group riding though. It was then the temperature started to climb and the little groups strung out across the countryside. The next 70 miles was alternating between these small groups, dirt roads and climbing. All seemed to be going well! It was hot, so I was using ice from the coolers in a ziplock bag on my back to provide some relief.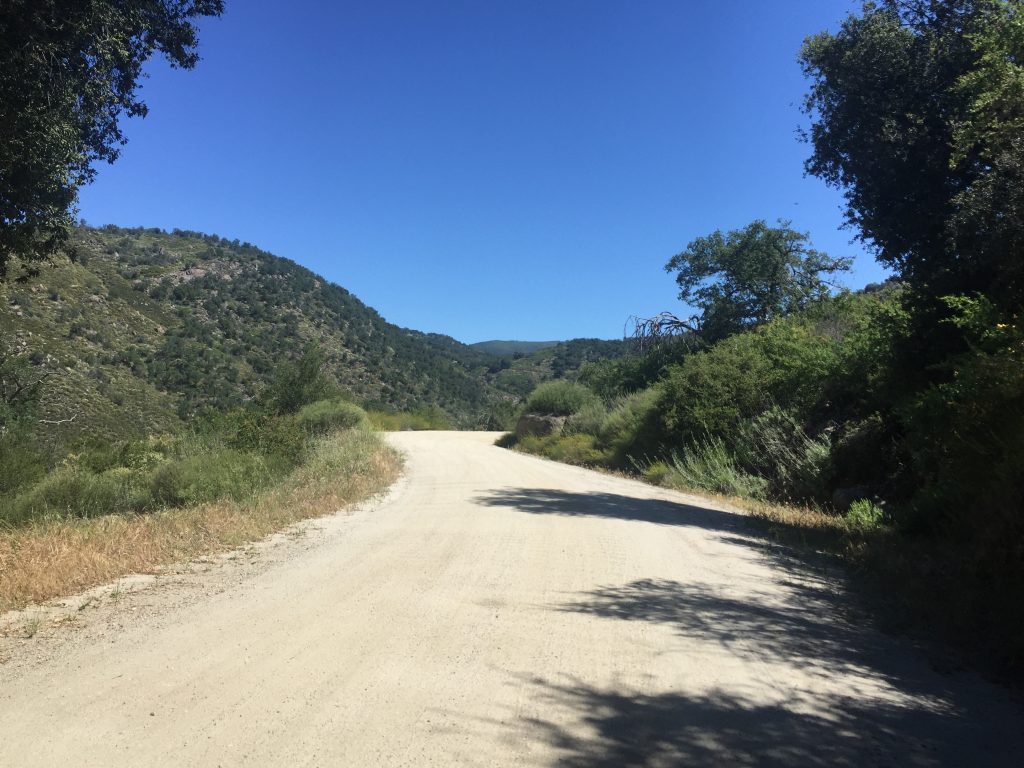 If only all the dirt was so smooth!
Around mile 100 we hit technical dirt… Plenty of puncture victims, lots of stop start riding, short pinches, etc… I didn't realize how much energy was spent until we exited the extended dirt sections at mile 110 and I was flat with double peak (final climb) still to go.
There was still some fun to be had on sections of dirt path and single track. Enthusiasm waned every time we hit the tar again though. The heat had just had certainly done it's dash.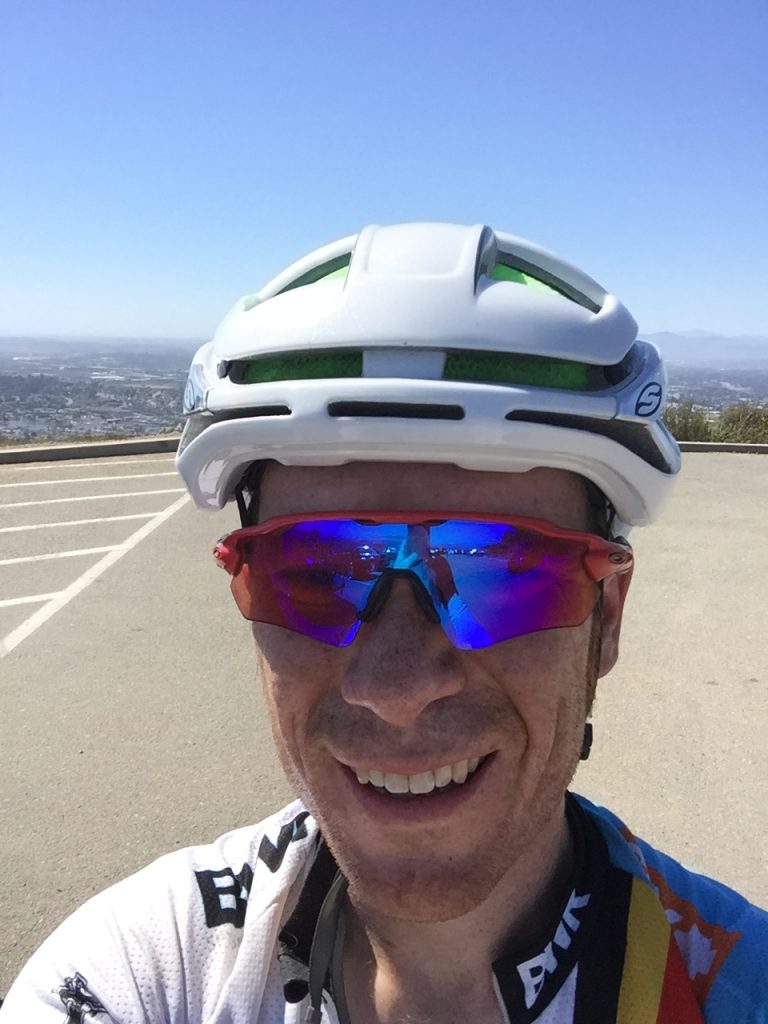 Top of Double Peak, still enough energy to smile. But not enough to take to take any sort of more complicated photo.
Finally over double peak (see suffer face here) and some fun descending back to the brewery for a large plate of BBQ and a well deserved beer. Not quite as quick as I was hoping for, but a decent effort considering the weather!
BWR is an epic day out, but be warned it is as hard as they say! Many, many people don't finish through either misfortune or lack of preparation.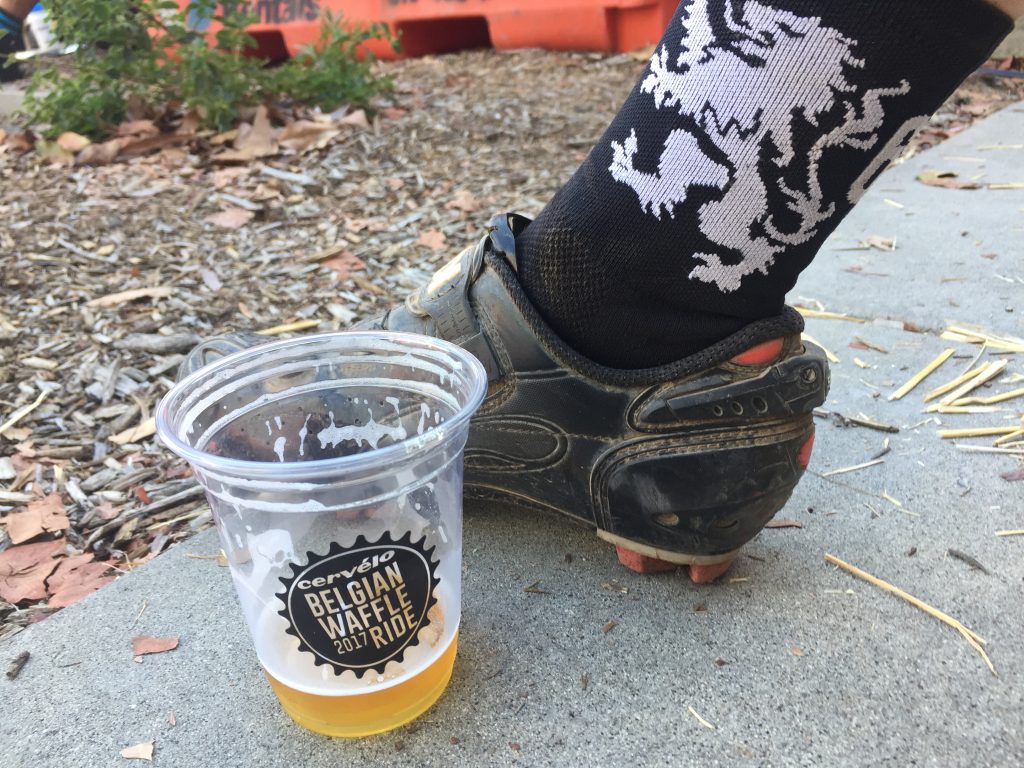 Perfect socks for the occasion!