Boom!
The rear tire of the rider in front of me exploded.
And that was it. Any chance of a place on the podium was over.
The physics of the Orchard Beach Crit are challenging.
The course has two long straight-aways and   three corners.
The first is a sweeping 180 degree turn with plenty of space for everyone to get round safely.
At the other end, the course takes the inside line round a traffic circle, effectively two sharp 90 degree lefthanders connected by a narrow strip of roadway .
The effect is that the bunch gets horribly pinched.
To avoid losing traction on the tight turn riders on the inside must either slow down or run wide, often into the path of the riders taking the outside line.
Crashes at Orchard Beach are not uncommon.
In the days before the race I rode down to the course to look at the corners and figure out the lines and look at any other hazards. Half way down one of the straight-aways was a huge crack of doom type pot hole that ran perpendicular to the course.
When race day rolled around there was a huge puddle of water at the second of the two sharp corners.
When all's said and done these hazards are partly what makes criterium racing fun. It's as much a test of skill and nerves as it is speed and strength.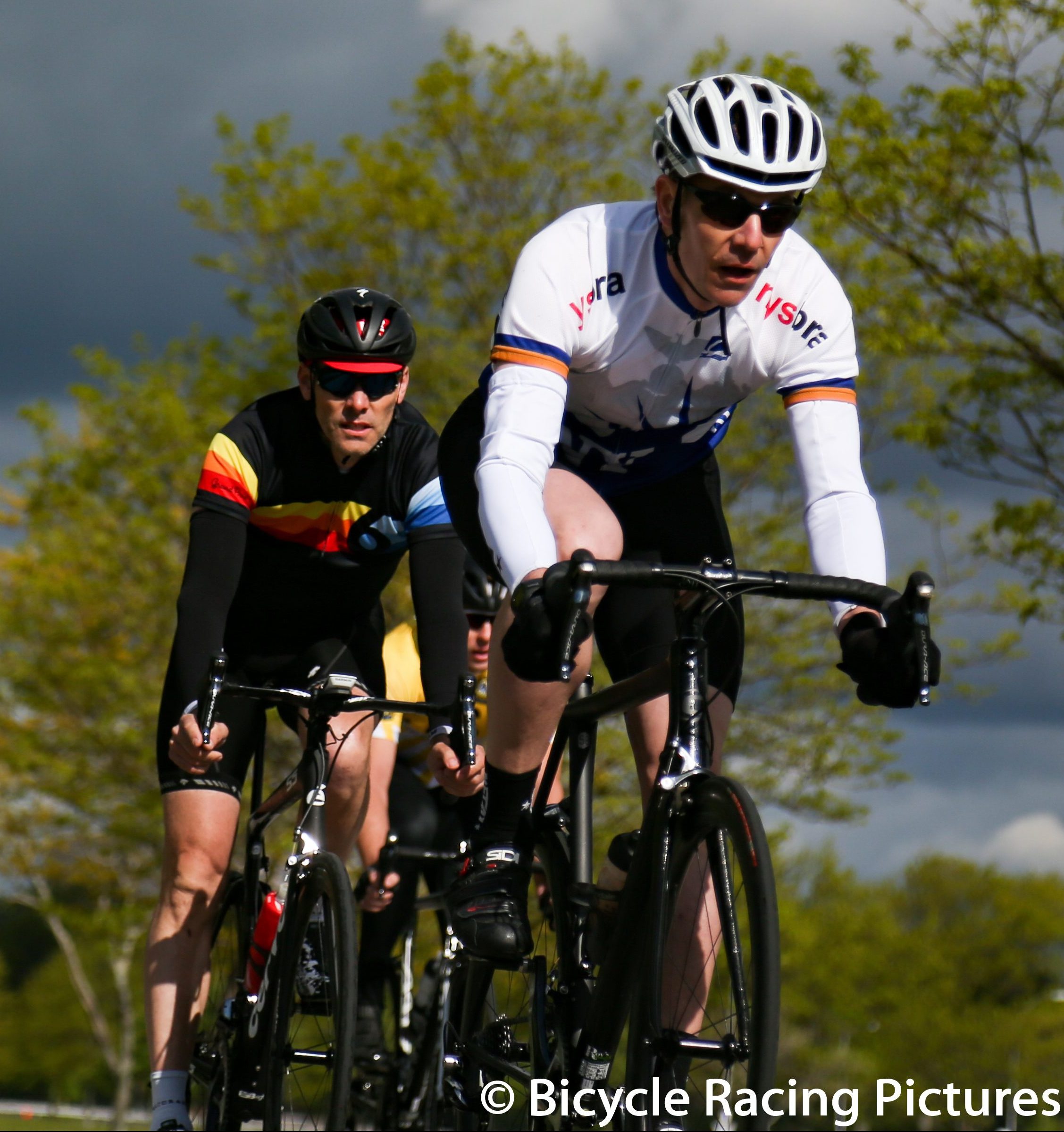 I rode this one with my buddy Andy who took 5th in the Cat 5 race.. That's him in in the Twin Six jersey.
The race saw a flurry of attacks but none of them stuck. In the end it came down to a sprint at the end.
Going into the final lap I was somewhere between 5th and 10th wheel.
We were on the sweeping 180 degree turn at the bottom of the course.
I heard a huge bang and saw the rider in front struggling to control his machine. His tire had exploded. In my own mind I remember seeing the talcum powder that lines the inner tube ejected in a tiny plume of high velocity particles. But perhaps that's just my imagination.
It's a testament to the skills of the rider concerned that he held the bike upright. There was a moment when I fully expected to ride into the back of him. I didn't but in that instant the race went away from me.
On the back straight I put in a huge effort and rejoined the back of the lead pack just as we entered the final two tight corners.
Once I was through them safely I put my head down for the sprint and made up a few places.
At the line I was 9th.
Next up is the State Championships at White Plains.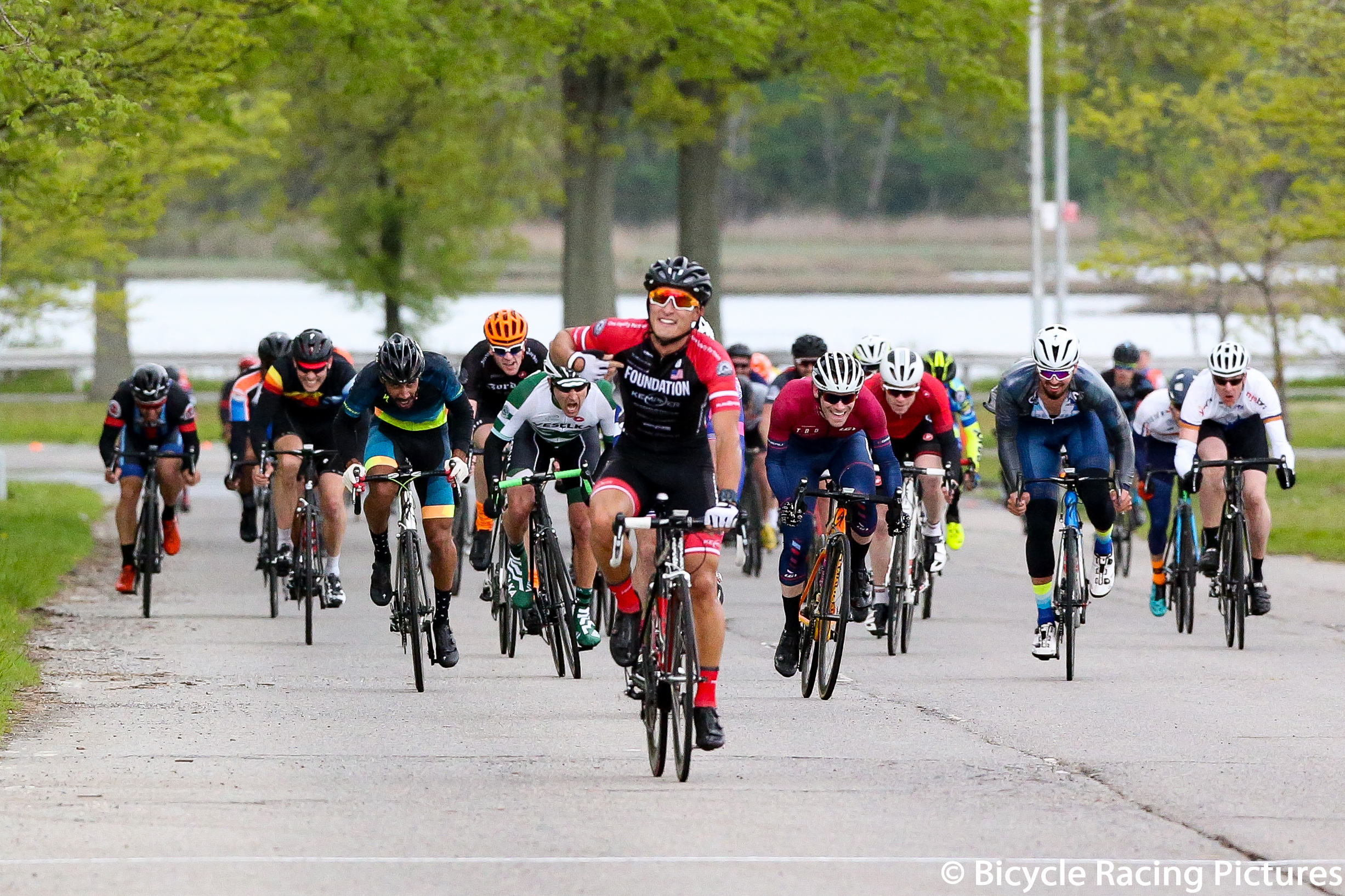 Special Thanks to Wouter and Celine at Bicycle Racing Pictures
Video Credit: Natan25